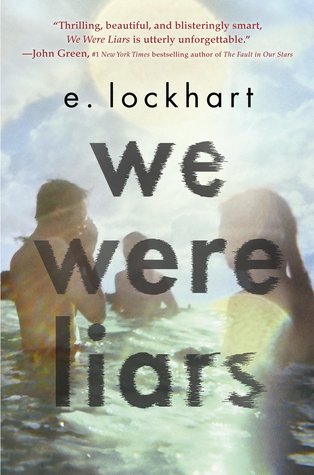 We Were Liars by E. Lockhart
Publisher: Delacorte Press
Publishing Date: May 13, 2014
Format: hardcover, library
227 Pages
Links:
Goodreads
|
Amazon
|
B&N
A beautiful and distinguished family.
A private island.
A brilliant, damaged girl; a passionate, political boy.
A group of four friends—the Liars—whose friendship turns destructive.
A revolution. An accident. A secret.
Lies upon lies.
True love.
The truth.
We Were Liars is a modern, sophisticated suspense novel from National Book Award finalist and Printz Award honoree E. Lockhart.
Read it.
And if anyone asks you how it ends, just LIE.
I know that what I'm about to write is not the view of most people who have read this book, but I'm going to say it anyways. I didn't like this book. There, I said it. I felt the beginning was really slow and I couldn't get into the authors writing style. But I wanted to keep going because I've heard such good things about it. Once I found out what the secret was, I didn't feel any differently towards this book. It still didn't click with me and I wasn't overly excited to keep reading. I did finish it, but I felt like this book had so much more potential. Just not a fit for me.