Top Ten Tuesday is a weekly meme hosted by the
The Broke and the Bookish
. Every week she posts an idea for a 'Top Ten' list relating to books, and encourages other book bloggers to respond and participate. All the details are listed on her site.
This week's question: Top ten books (and authors) I'd recommend to those who haven't read mysteries.
I absolutely love mysteries and I feel like they often get left out in the book blogging world where young adult tends to take over. I read pretty much any genre, so you'll see a wide variety on my blog, but within the last few years, I've really gotten into mysteries!
Still Missing by Chevy Stevens
This is the first book I've read by this author and I really enjoyed it!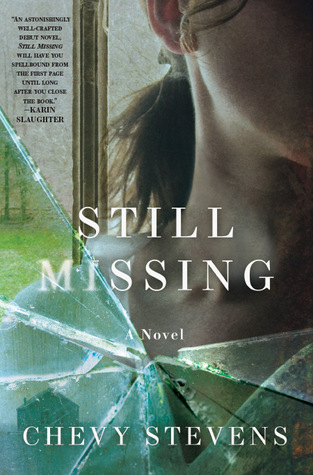 James Patterson
Ok, I'd recommend pretty any one of his books because I love them all! I've mostly been reading his standalone novels and the Women's Murder Club series, but I am going to slowly make my way to the Alex Cross series (: The Postcard Killers and Women's Murder Club are probably among my favorites of his.
Blue Smoke and the Nightshade Series by Nora Roberts
These books are romantic suspense, so it's definitely what drew me to them first. I used to only read romance novels, but after these, I started reading more suspense/mystery.
Reconstructing Amelia by Kimberly McCreight
I LOVED this book. It's about a girl who dies and her mom tries to figure out what happened to her. Highly recommend!
Lisa Gardner
My first book of hers was The Neighbor and I've been hooked ever since! Her Detective DD Warren series is the one I'm currently working on, but I've found a few of her other novels and series that I can't wait to start!
In The Woods by Tana French
First novel of hers that I read, but it won't be the last! She knows how to suck you in with these mysteries!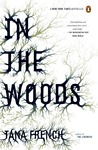 Missing You and Six Years by Harlan Coben
I've only discovered Coben within the last year or so, but I can't get enough of his work!
Chill Factor by Sandra Brown
If you like a little romance, then pick up this mystery/suspense! It's a great way to ease into mysteries if you're not too sure. This is one of my absolute favorite novels of hers!
Iris Johansen
She's good. I haven't read her work recently, but I have one or two on my TBR pile to get to!