Another great batch of books are getting turned into movies! My last post featured
Books to Movies from January to June 2015
. This time I'm featuring books being released from July to December! Again, I hope to read the books before I see the movie, which I think I've been pretty good! Have you read any of these books? Are you thinking of seeing these movies? Let me know what you think!
7.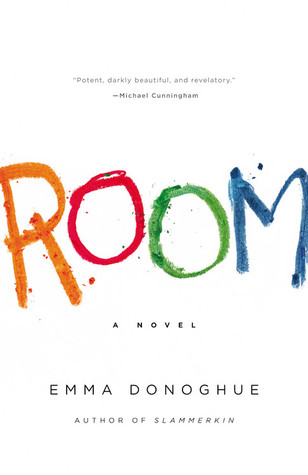 1. Every Secret Thing by Laura Lippman
What it's about: When two little girls, Alice and Ronnie, find an infant in an abandoned stroller, a terrible incident shatters three families. Years later, the girls are 18 and trying to find a new start, but the crime keeps haunting the families and the police — especially when another child disappears.
Starring: Dakota Fanning, Danielle Macdonald, Diane Lane, Elizabeth Banks
Releasing May 1 - Ok, so I cheated a little on this one since it should have been in the last post, but I didn't know about it then!
2. Dark Places by Gillian Flynn
What it's about: A woman is struggling to get over the brutal murder of her family and the secret society wants her to revisit the crime to find out what really happened.
Starring: Charlize Theron, Chloe Grace Mortez, Christina Hendricks, Nicholas Hoult and Corey Stoll
Releasing: Aug. 7
3. Me Before You by JoJo Moyes
What it's about: In this love story, young Louisa forms a bond with Will, the paralyzed man she is employed to help.
Starring: Emilia Clarke and Sam Claflin
Releasing: Aug. 21
4. The Scorch Trials by James Dasher
What it's about: The second book in the Maze Runner series, Thomas and the Gladers are entering phase two of their "trials" and race to earn a cure for the Flare virus. Chased by Cranks and facing a series of dangerous weather conditions, the boys attempt to complete their mission.
Starring: Dylan O'Brien
Releasing: Sept. 18
5. Mockingjay, Part 2, by Suzanne Collins
What it's about: The last book of the Hunger Games series, Mockingjay is the completion of Katniss Everdeen's rebellion against the Capital and her fight to bring President Snow down.
Starring: Jennifer Lawrence, Josh Hutcherson, Liam Hemsworth
Releasing: Nov. 20
6. The Light Between Oceans by M.L. Stedman
What it's about: A lighthouse keeper and his wife discover a baby and a dead body near their home off the coast of Australia after WWI.
Starring: Michael Fassbender, Alicia Vikander
7. Room by Emma Donoghue
What it's about: The story follows a child, Lenny, who has been raised in a small room by his mother after she was abducted and kept prisoner there for years.
Starring: Brie Larson, Jacob Tremblay, William H. Macy