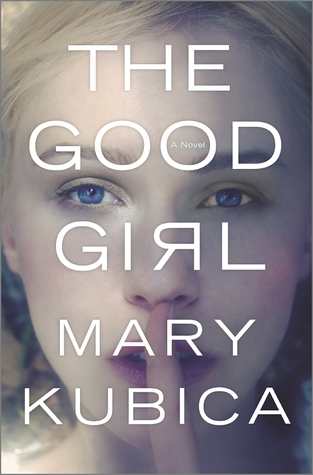 The Good Girl by Mary Kubica
Publisher: Mira
Publishing Date: July 29, 2014
Format: hardcover
352 Pages
Links:
Goodreads
|
Amazon
|
B&N
Goodreads rating: 5 stars
"I've been following her for the past few days. I know where she buys her groceries, where she works. I don't know the color of her eyes or what they look like when she's scared. But I will."
One night, Mia Dennett enters a bar to meet her on-again, off-again boyfriend. But when he doesn't show, she unwisely leaves with an enigmatic stranger. At first Colin Thatcher seems like a safe one-night stand. But following Colin home will turn out to be the worst mistake of Mia's life.
When Colin decides to hide Mia in a secluded cabin in rural Minnesota instead of delivering her to his employers, Mia's mother, Eve, and detective Gabe Hoffman will stop at nothing to find them. But no one could have predicted the emotional entanglements that eventually cause this family's world to shatter.
An addictively suspenseful and tautly written thriller, The Good Girl is a propulsive debut that reveals how even in the perfect family, nothing is as it seems.
I was really excited to get a copy of this book for Christmas last year and to start reading it right away. I had heard about this book many times; it sounded really good, so I figured I would give it a try.
I will admit that I was a little unsure about the book in the beginning. I couldn't remember who the characters were at first (not sure why) and I really wanted to hear from Mia. However, the more I read, the more I got hooked. I really didn't like Mia's dad at all and didn't like Mia's mom at first. As the story goes on, you find out more about her and things fall into place about why she acts how she does. She's definitely more sympathetic than I originally realized and she really grew on me.
When Mia is kidnapped, I wasn't sure what was going to happen. But as I kept reading, I had an idea of what was going to happen. And I'll be honest. I kind of liked Colin, in a weird way. There was something about him that was a bit sad, though kidnapping someone certainly doesn't make him a great guy. Regardless, I liked him. And I also really liked Mia throughout the whole book. She was obviously one of the main characters, but we never heard from her until the very end of the book.
The characters are definitely what kept me the most interested in this story. The plot line was great, but I was so intrigued by each character and why they were doing certain things that I couldn't stop reading. And there is a serious twist at the end! I remember reading the end, finishing it, and then just thinking, "Oh damn, what did I just read?!" I still have that feeling when I think about this book! It was seriously great and one of my favorites that I've read not only this year but ever! I can't wait to read more by Kubica!