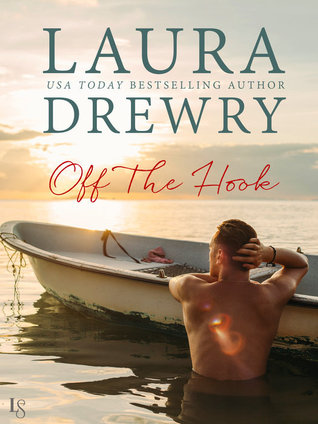 Off the Hook by Laura Drewry
Series: Fishing for Trouble, #1
Publisher: Loveswept
Publishing Date: April 12, 2016
Format: ebook
257 Pages
Links:
Goodreads
|
Amazon
|
B&N
Welcome to The Buoys, a West Coast haven where love comes in with the tide. Perfect for readers of Jill Shalvis and Susan Mallery, the Fishing for Trouble series features three unforgettable brothers—each of whom is a great catch.
Major league pitcher Liam O'Donnell knows his best days are probably behind him, but that doesn't mean he's ready to retire and become a fishing guide. Still, after all the time he's spent chasing his dreams, he owes it to his brothers to pull his weight around the lodge. The Buoys is their father's legacy, and they can't let some developer take it from them. The one snag Liam isn't counting on is a blast from the past: his ex-wife.
The moment Kate Hadley steps out of the seaplane, she knows this assignment is going to be trickier than she thought. She has to persuade the owners to sell—and one of them is Liam O'Donnell. Ten years ago, she made the biggest mistake of her life when she married Liam during a fling in Vegas. Now he's her only lifeline in the middle of nowhere. Kate's trying to keep things cool, but Liam just reminds her of the scorching few nights they spent together—and tempts her to make new memories that are just as steamy as the old.
I received a free copy of this ebook in exchange for an honest review.
I really loved this book. It was so fun, cute, and unique. Plus there's something about second chances that I really love. Knowing that Liam and Kate were married once before and now have a second chance at love, ugh, it just pulls at my heart strings. I really loved that Kate had no idea Liam's family owned this fishing resort, and then when she finds out, she doesn't run the other way. Instead, she sticks though it, though for completely selfish reasons. Regardless, the more she gets to know Liam outside of their Vegas fantasy week and the rest of his family, she puts aside what she wants and really fights for their interests.
I am really interested in finding out what happens to the other characters in this book, too! They were really great supporting characters and so many fun personalities. I think Drewry has a really great series here and I can't wait for what's next!