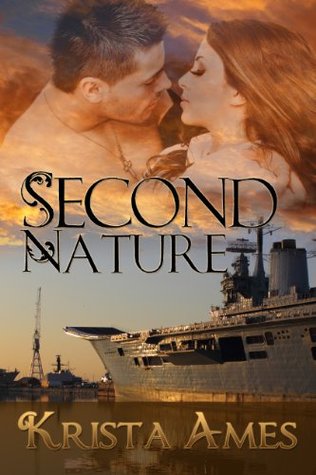 Second Nature by Krista Ames
Publisher: The Wild Rose Press, Inc.
Publishing Date: Jan. 25, 2014
46 Pages
Format: ebook
Synopsis
When the love of her life leaves without a word, moving on is the last thing Dana Stevenson wants to do. Despite loving him, she believes she will never see him again and builds a life without him. While Nicholas is present in her dreams, she runs when reality brings him face to face.
Navy man, Nicholas Prescott, did what he thought was best to protect the woman he loved. Driven by a family secret, he walked away from Dana without any explanation. When she arrives in town for her best friend's wedding, he sets a plan in action. With this one chance, will he be able to make things right, or is he just too late?
My Review
I downloaded a copy of this book because the synopsis sounded pretty good, but I didn't realize it was such a short story. Nevertheless, the book had a lot of potential. I'm a sucker for romance stories and thankfully this one was. I really wish it would have been longer because they story and the characters weren't developed enough. We needed more background and story; the characters apparently dated a short time in college and Nick disappeared without a word to Dana. Then five years later, they see each other again, jump into bed and are talking about marriage less than a week later. It all seemed super fast to me, and it could have been developed a little better if it were longer. Like I said, good story and had a lot of potential, just needs to be worked out more.