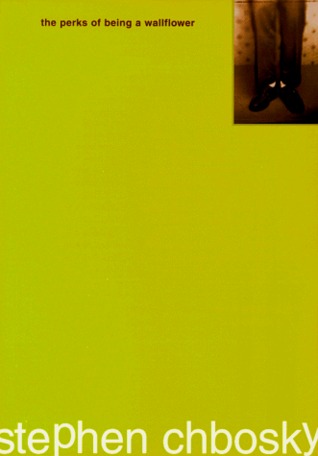 The Perks of Being a Wallflower by Stephen Chbosky
Publisher: Gallery Books
Publishing Date: 1999
213 Pages
Format: paperback, purchased
Synopsis
It is the story of what it's like to grow up in high school. More intimate than a diary, Charlie's letters are singular and unique, hilarious and devastating. We may not know where he lives. We may not know to whom he is writing. All we know is the world he shares. Caught between trying to live his life and trying to run from it puts him on a strange course through unchartered territory. The world of first dates, family dramas, and new friends. The world of sex, drugs, and The Rocky Horror Picture Show, where are you need is that perfect song on that perfect drive to feel infinite.
My Review
I'm not sure how I feel about this book. I thought it was okay, but it definitely didn't live up to my expectations. I've heard so many times how amazing this book is, so I really wanted to read it. But I still tried to keep an open mind and not let the hype interfere with how I actually felt about the book.
To be honest, Charlie kind of annoyed me. I felt like in every other letter he wrote, he was crying. He was very sensitive and every little thing made him cry, whether it was because he was sad, felt bad about how he treated someone, or happy... it was constant! I don't think I've ever read a book where someone cries so much.
I also felt like the book should have been set in the 70's or something. There was so much talk about drugs, sex, smoking, etc and it felt like some of the people were hippies. It just didn't feel like the 90's to me. It didn't feel realistic.
I think the overall concept of the book was pretty good. We were able to get inside the mind of a high school freshman and see how he grows throughout the year. But for me, it just fell flat and I didn't enjoy it as much as I wanted to - and I really wanted to like (love) it! I'm glad I read it, but it's not going to be a re-read for me, and I won't really be recommending it to others.